"Be active on social media" -- it's a phrase business owners and marketers are all too familiar with. And while it's true that having a social media presence is a common inbound marketing principle, the way it's executed to drive results varies greatly from B2B and B2C businesses.
To get the best results from your social media channels, you'll need a targeted social media marketing strategy that takes your audience and your industry into consideration. This ensures that you're a) posting frequently & consistently, b) focusing on to the social media channels your audience is the most engaged on, and c) tracking and optimizing your efforts.
With a properly planned and executed SMM strategy, you can even use social media to generate leads.
For B2B marketers, LinkedIn is by far the best social network for finding qualified prospects, engaging them and closing leads.
Recent B2B statistics reveal:
80%

of B2B social media leads come from LinkedIn

LinkedIn

drives more traffic to B2B websites than any other social network

45% of LinkedIn users

are C-Suite, VP, Director or Manager level decision makers
There are many ways you can start utilizing LinkedIn to see results quickly. Below we've detailed the top three social media marketing strategies that have worked for our B2B clients in multiple industries. These LinkedIn strategies can be used for B2B lead generation on their own, or in combination with each other, depending on your target audience and campaign size.
1. Sponsoring the Right Content
You'll get the most benefit out of your social media activity by posting regularly. LinkedIn has found that posting 20 times per month can help you reach 60% of your unique audience. So in order to reach the majority of your audience organically, you should create a social media calendar that includes 4-5 posts per week (or 1 a day). Exceeding this recommendation could get you even greater results.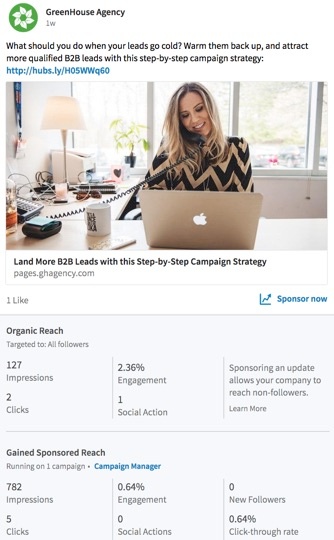 One of the simplest ways to drive more qualified traffic to your website from LinkedIn is to sponsor the content you're posting on your company's LinkedIn page. Posts should share relevant content you've created, such as blogs, case studies, webinars, etc. in addition to industry insights. Industry insight-focused content is often more in-demand on LinkedIn versus only company updates, so it's crucial to post a balance of both.
If your goal is to generate leads, make sure that the content you decide to sponsor is designed to convert (ie: you're sponsoring a lead-capture page, or a conversion-optimized blog post with a CTA).
Once you've decided on a post you want to promote, go into the Campaign Manager section of LinkedIn, create a "sponsored content campaign," find one of your recent posts and then "sponsor" or advertise this content to your target audience.
Use a combination of targeting options, like job title, industry, function, skills, etc.to ensure your content is seen by qualified prospects. These filters will help you drill down to find the exact audience you want to target. Before you finish the targeting step, make your audience size falls around 60,000 to 80,000.
The final step is choosing your budget for the post. You have options to bid CPC or CPM, however we usually choose CPC for most content because we place more value on clicks as opposed to views. Next you'll choose your bid, daily budget, start/end date and total budget.

If you have enough budget available to sponsor multiple posts, then you have two options. You could spread your budget out evenly for each post or you can test all posts with minimal budget and then see which post performs the best. Once the results are in, take your top-performing post and use your remaining budget to sponsor it. Minimize your daily budget so that the content will run through the end of the month. With this second option you know you're maximizing performance and CPC.
2. Personalized & Mass Messaging
Another LinkedIn strategy we've seen double B2B LinkedIn leads are InMail campaigns. With the same audience targeting as sponsored content, you can reach your target prospects directly in their LinkedIn inbox with messaging that's personalized to them.
There are two ways you can go about InMailing:
Lead-specific, manual InMails — Through the LinkedIn Sales Navigator platform, you can search for and save specific prospects who you manually determine would make a good prospect based on their industry, title, and other data. We recommend this option for personalized lead-prospecting campaigns where the focus is quality, not quantity. Making a connection and starting a conversation is the goal. You can send an InMail to the prospect with your offer and personalize the message to the lead based on the information and updates you see on their personal LinkedIn, company news and company profiles.
Automated Campaign InMails — While the first option offers more personalization, this automated option works well when you have a large campaign and want to reach hundreds or thousands of prospects at a time. By using Campaign Manager, you can create a "Sponsored InMail Campaign" and send messages to your target audience . You'll have the ability to test different ad messages and subject lines, however personalization options only include first and last name.
We recommend this option for campaigns like webinar invitation emails and market-research surveys. With these types of campaigns we've seen 90.5% open rates and cost-per-send as low as $1.04.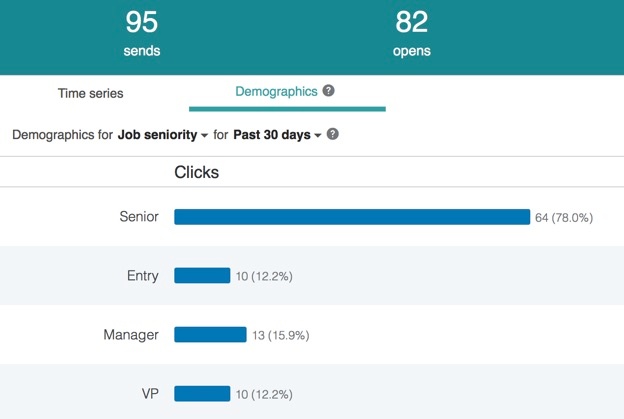 3. Campaign Advertising
The final strategy is creating new sponsored content for advertising in the LinkedIn newsfeed. This is similar to the sponsored content in the first strategy, however instead of choosing a previously published post, you're building a campaign and creating the ads in LinkedIn.
We've found B2B success with this type of advertising, for webinar campaigns especially. Using it in combination with your Sponsored InMail Campaign can increase conversions (in our case, driving webinar registrations) because you're creating interest and recognition through your newsfeed advertising. Since your prospects are seeing your content in multiple places when they receive the InMail, the prospects are more likely to open, click and continue.

For your campaign, use 4 or 8 ad variations and make sure to turn on "Rotate Ads Evenly" so your audience doesn't get burnt out on the same images.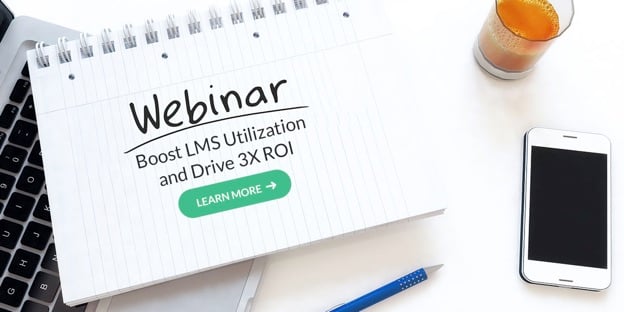 With a combination of two, or all three, of these strategies we've successfully filled our B2B clients' sales pipelines with qualified webinar attendees, all coming from LinkedIn. As with any marketing campaign, a successful LinkedIn campaign requires time, testing and your team's commitment to producing quality content. If consistent content creation and campaigns are a challenge you're struggling with, schedule a discovery session with us and see how we can work together to achieve your goals.